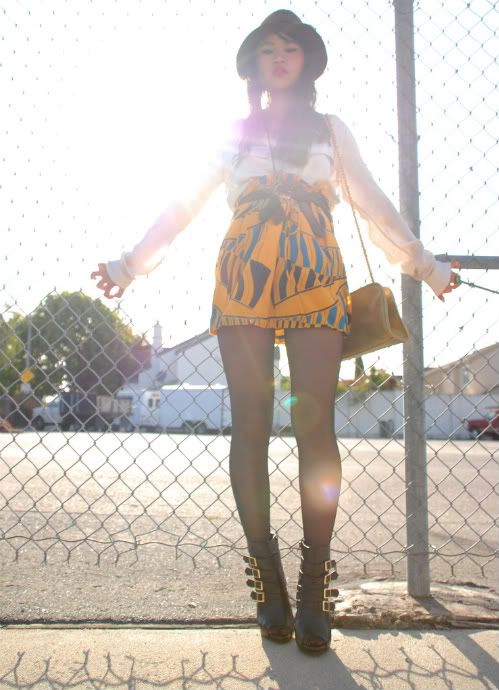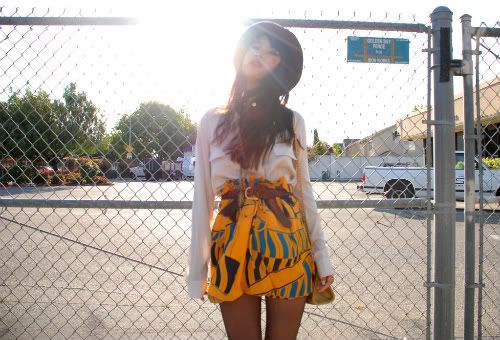 Theory

Double Breast Pocket Blouse | Marc By Marc Jacobs Tribal Print Skirt | Vintage Weaved Chain Purse | Forever 21 Peeptoe Buckle Boots | H&M Fedora | Chanel Lip in Rouge Coco
Soaking up the sun rays in my new favorite skirt, la la la. The slight sheerness of this blouse is what I will be lounging in this summer and I've already started to count down the days. But now, I bid you adieu while I go catch up on work and sleep.
"You can only become truly accomplished at something you love. Don't make money your goal. Instead pursue the things you love doing and then do them so well that people can't take their eyes off of you."
- Maya Angelou