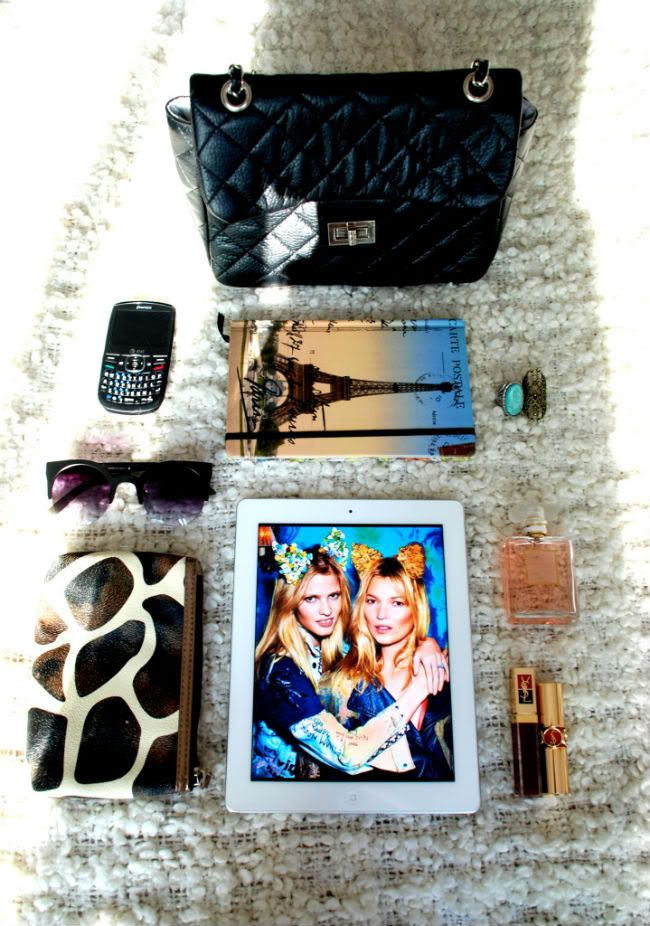 I was asked by Yuri to take a photo of what's inside my bag for a fun little Lookbook.nu feature for their facebook page. These are some items that I keep on me the majority of times and thought it would be fun to share with you all as well. Hope you are all having a great Wednesday!
1. vintage quilted pressed purse - go to purse when travelling light
2. cell phone - obvious #mustcarryatalltimes gadget
3. parisian journal - when my mind is imploding with ideas
4. assorted rings - #fingerparty
5. cat-eye shades - to keep from squinting in the sun
6. pen pouch - I also keep my eye make-up, lip balm & cards in there too
7. iPad - my e-mail access on the go
8. chanel mademoiselle - love the scent!
9. ysl lipgloss & rouge volupte lipstick - signature red lips