1. The view of Downtown Los Angeles from a favorite rooftop spot.
2. A chocolate souffle at Bottega Louie.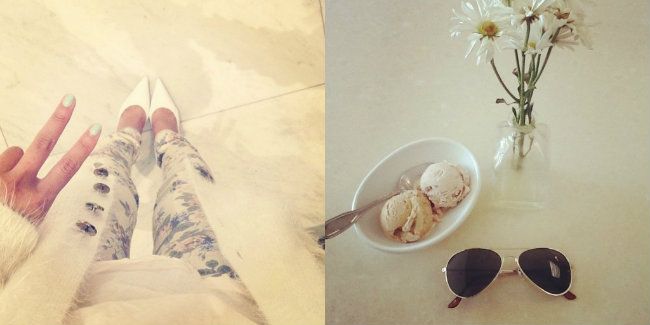 3. While waiting to be seated at Bottega Louie.
4. Organic ice-cream on Melrose Ave.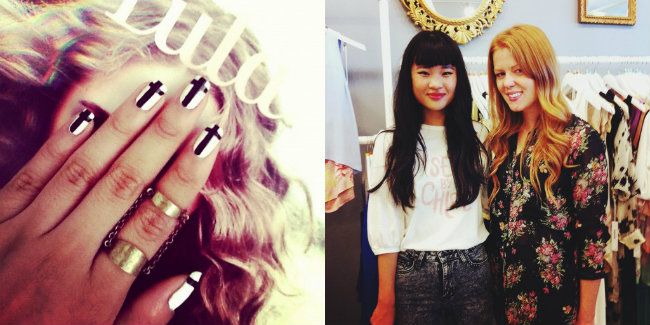 5. Playing with nail designs. Hand placed over Lula magazine issue 13.
6. Meeting Farris from Bollare at the Line & Dot Spring '13 Launch.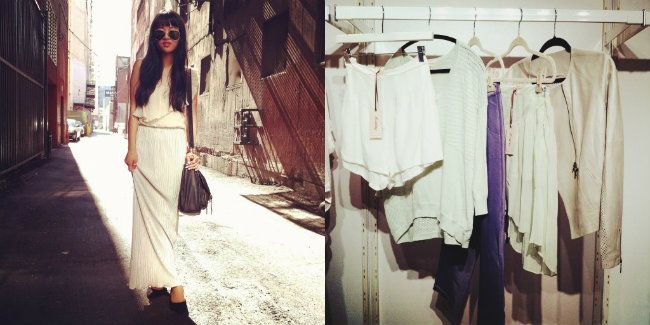 7. Wandering in Downtown Los Angeles.
8. My favorite Spring '13 picks at Qi & Ainsley Showroom.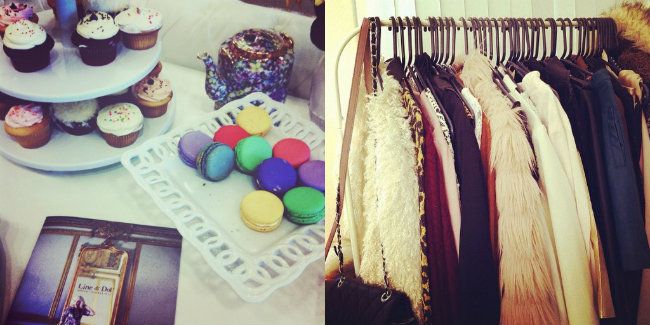 9. The yummy treats at Line & Dot Spring '13 Launch.
10. My fall clothing rack.
The last time I made an Instagram post was when I got back from New York. These are just a few of my favorite snapshots since my time here in Los Angeles. You can follow me via @lavagabonddame. Bisous!